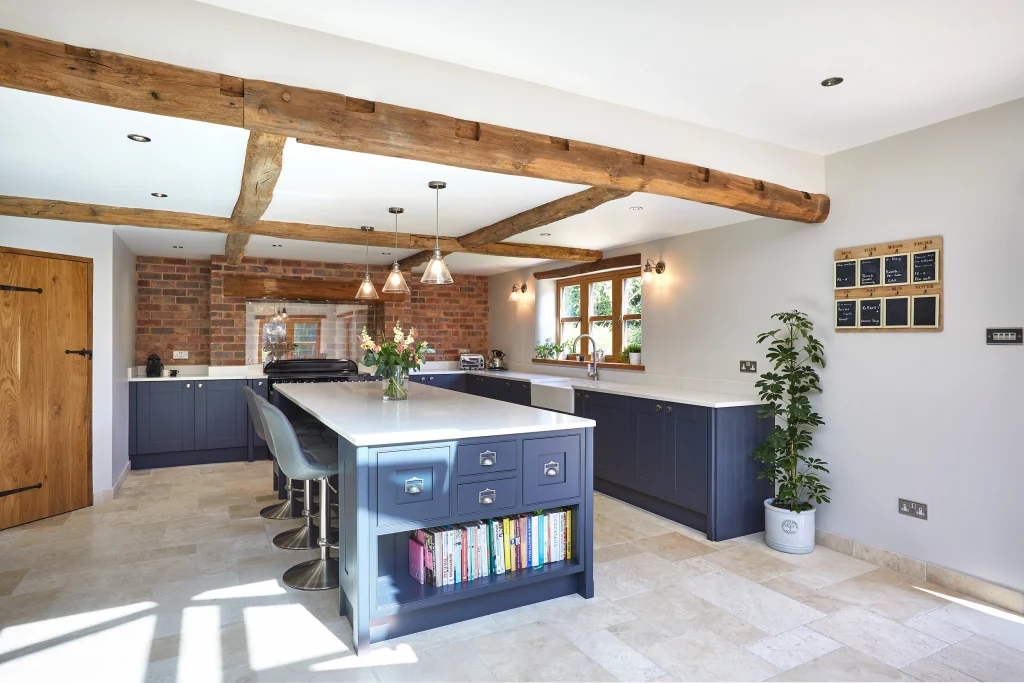 Designing your new home, kitchen extension or renovating your house can be a truly rewarding experience and it is so often life-changing however, in order to achieve the best possible result it is not only essential to employ the right architect, builder, engineer etc. but it is also very important to follow the correct process.
At S&S Architecture we aim to make the process simple and collaborative, and we often remain involved throughout the project from start to finish.
Please read below where we have provided a brief breakdown of the various stages that we follow with all of our clients; some choose to use our services just to guide them through the drawings and applications processes but others ask us to stay involved to assist with things such as choosing the right builder, or quality control as the project develops on site.
So, whether you plan to add a simple kitchen extension or build a new home we can help from start to finish.
Initial Meeting
The first stage of the process of any project begins with an informal visit to the site. This initial meeting allows us to discuss your project in greater detail whilst also gaining a first-hand view of the property as it stands, so that we can quickly identify if there may be any constraints or issues that could affect the viability of the project.
Every project that we are involved with is bespoke and with so many planning and building regulations to comply with, our meeting allows us to explain these too, especially if there are restrictions that you need to be aware of.
We will talk about your ideas and, in many instances, offer alternative options, and perhaps give examples of similar projects so that you can get a better idea of what will work best for you.
We will also discuss the services that we offer, your budget, timescales, and builders amongst others, as these are all essential elements to help us establish not only the viability of the project, but what our level of involvement is, and the best route to guide you to achieving the most successful project.
Following our site visit, we prepare a written quotation based on the initial meeting which contains details of each stage of the services we offer, plus it includes all of the other costs associated with the process such as planning fees, building regulations fees etc. so you have an accurate outline of all of the professional fees that you will need to consider.
So, whether you are planning something small like a single-storey kitchen extension or something much bigger like a new house, we have 30+ years' experience in architectural projects of this nature.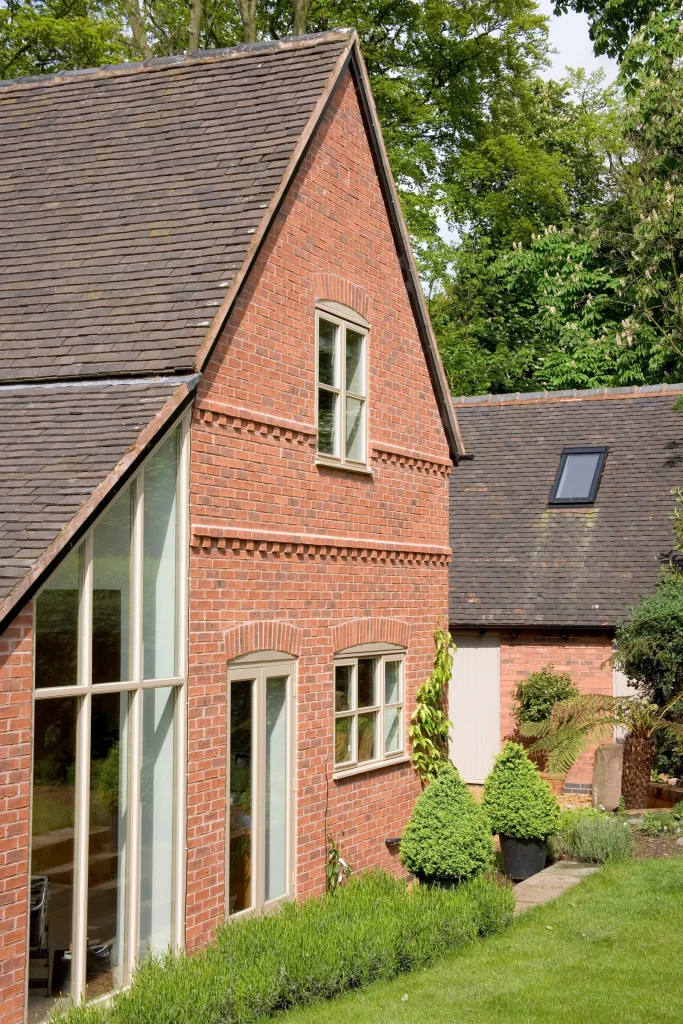 The Process – 
Site Analysis
Once appointed we will require a second site visit to carry out detailed measurements of the building and/or site to enable us to determine the existing layout in the form of plans and elevations, together with the site details, such as neighbours window positions, ground levels, drainage, boundaries etc. so that we can identify if there are any constraints or further investigative works required.
If the site requires a topographical survey (levels, co-ordinates, contours etc) for example, on new build developments, we will obtain quotations from several companies with this capability.
Initial Concept & Scheme Design
The third stage of the process is where we prepare initial sketch designs/concept ideas for your consideration.  We normally then follow this with any alterations or adjustments necessary to evolve the scheme to a point where our client gives us their approval to proceed to the next stage. 
If planning permission is required we will submit this application on behalf of our client to the relevant local authority and will also liaise with the case planning officer during the planning process.
In some instances, we recommend that the draft proposals are sent to the local authority-planning department to obtain their initial reaction, particularly if the project is in a conservation area or involves a listed building, or if it is a complicated or imposing structure, so it will be aided by having pre-planning discussions to establish any issues at the earliest stage possible.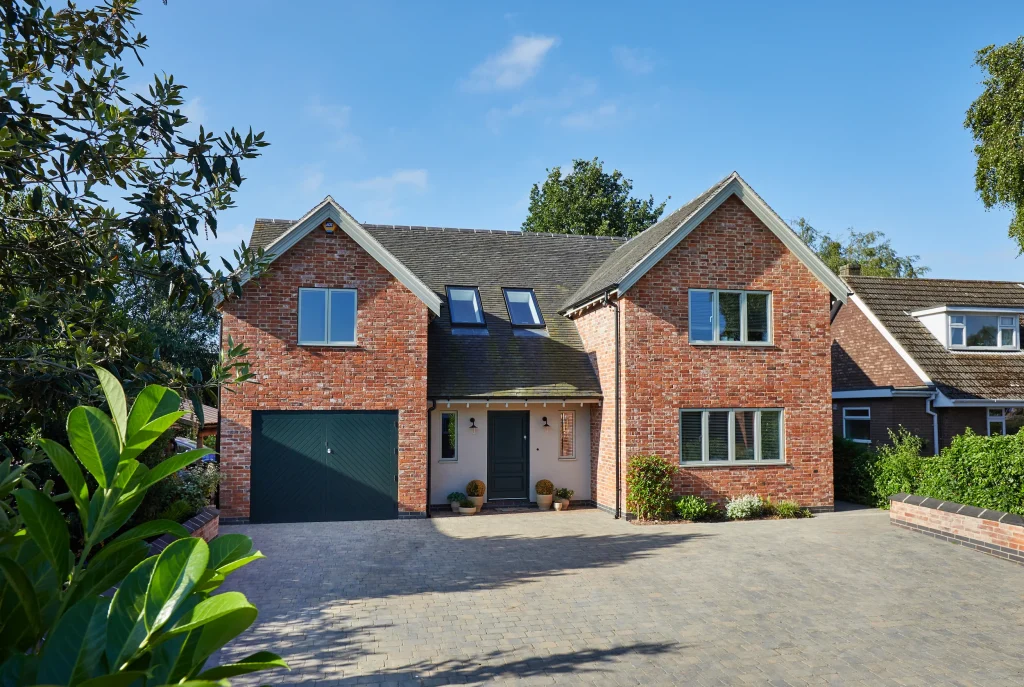 Detailed Construction Drawings & Specifications
Once planning permission is approved*, we prepare detailed construction drawings accompanied by a written specification of the building materials together with client-specified items and we will submit these to either an approved building inspection company or to the local authority building control department to seek building regulations approval.
It may be a requirement to employ other parties such as a Structural Engineer or Party Wall Surveyor at this stage. We will notify the client in any such instance of these requirements.
*planning permission is never guaranteed as there are many contraints and planning policies to consider but our aim is always to give our clients the best advice to guide them to a successful approval.
Project Management &
 

Builders

We are in regular contact with a number of reliable local builders and their sub-contractors, so we are in an ideal position to see who provides the best quality and reliable services at competitive rates, and we will happily pass on their details to our clients so that they have good direction from the start to help to locate the right builders for the project.
Site Supervision and Tendering
We do not insist that clients employ us for all of our services but for completeness, we do recommend our continued involvement from start to finish, so we offer an optional tender and on-site supervision service. 
This enables the customer to concentrate on the finer more personal elements of the project, leaving the technical issues and speaking with building contractors to us. We also have an experienced eye and work regularly with builders so it makes good sense that we stay involved to ensure the building is delivered as we originally envisaged when we designed it.
The process follows a simple tender procedure to a number of builders from our recommended list and we discuss the main elements of the construction with each builder. The result is a package of prices from the selected builders that we present to you and discuss our findings and recommendations. 
Once the builder is appointed, we continue our involvement throughout the construction process visiting the site at regular intervals. This process not only completes the link between our clients and the builder but perhaps most importantly gives you the reassurance that the quality of the building construction is as high as we expect it to be.
Additional Services
3D External Renders/Models
We also offer optional 3-dimensional CAD drawings for projects that require illustrated views of the external building – this can be particularly useful for a complex planning application so that the planning officer has a full visual understanding of how the finished project will be.
We can also produce more simple '3D Sketch' drawings where a feasibility study or an initial approach to the local authority may be required.  All of which helps from a design point as well as allowing the customer and others involved to visualise the project that would otherwise normally only be seen in 2 dimensions.
Please ask if this is something of interest to you.