No matter what your project is, most construction work will require Building Regulations compliance to some degree and of course, if you're building a new home from scratch, you'll be required to meet a lot more than if you're just undertaking some minor re-modelling to your home.
The building regulations consist of a set or list of 'Approved Documents' that go into fine detail about how a design or construction should be considered or carried out.  
At S & S Architecture we provide high levels of detail that goes beyond building regulations so that your contractor has a concise set of building instructions. 
Building Regs
There are currently 17 'Parts' or 'Approved Documents' from Part A to Part S, consisting of 22 books that make up the Building Regulations with other Parts being added as technology and regulations expand.
It is therefore imperative that a qualified and competent professional, who is familiar with the regulations is employed to carry out drawing work and specifications for your project, be it an extension, new house, refurbishment or loft conversion.
The technical information required will be essential to enable your builder to initially price the work but then follow the detailed instructions to fulfil the requirements of the Building Regulations.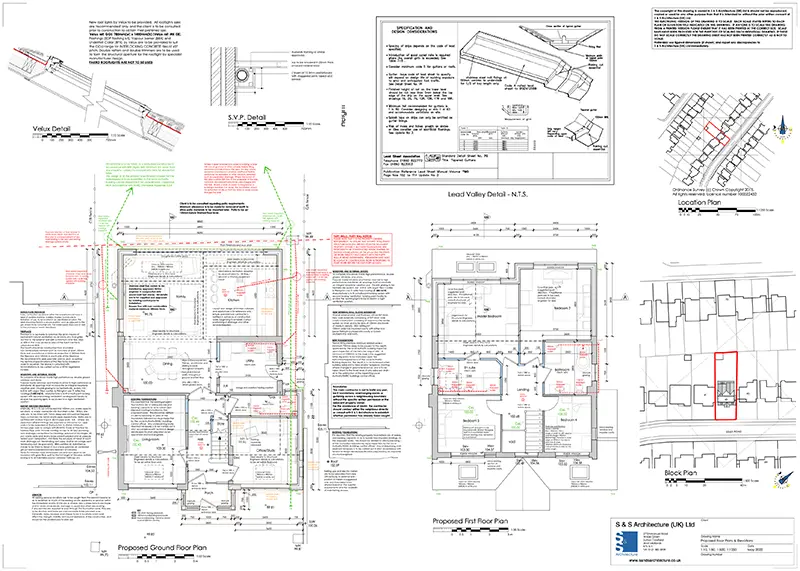 Building Regulation Resources
Below are some links to more detailed information about building regulations.
Building Regulations FAQs