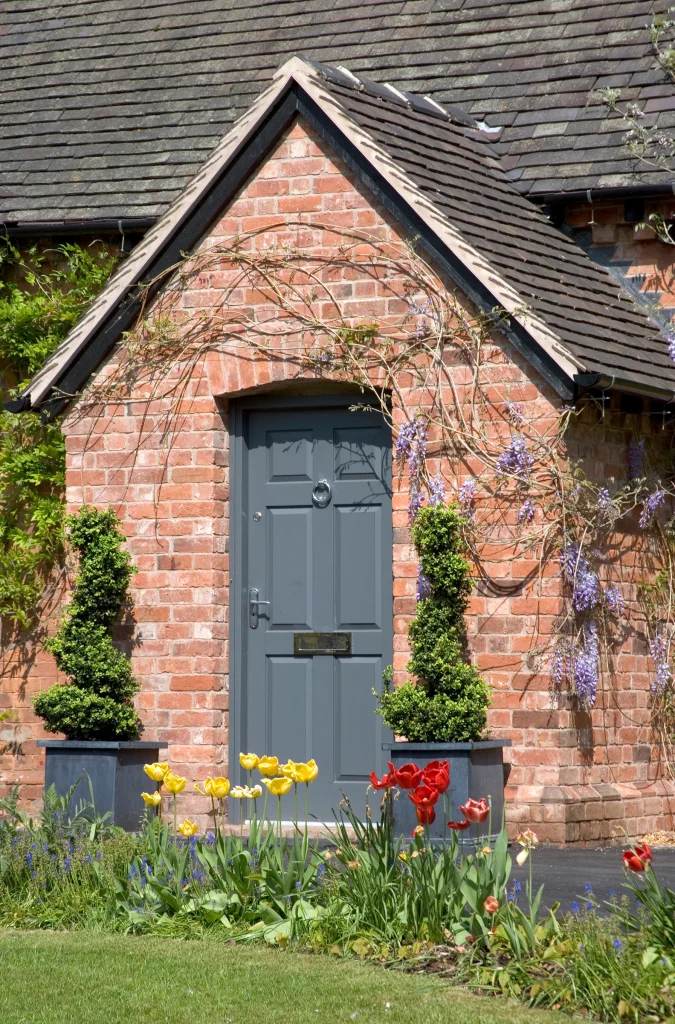 Below are just a few reviews that we have received from our clients.
There are also a selection of images of our projects we have completed so please feel free to have a look through them. We're quite proud of the results – inside and out!
Please give us a call if you have a project you are considering or just visit our contact us page.
From start to finish, Stephen from S & S Architecture truly exceeded our design expectations providing plans for our double extension which were not only beautiful and harmonious, but that remained sympathetic to the original house architecture dating back to 1897. Stephen was always available whenever we needed him and we worked closely together to achieve our vision. At times, Stephen went above and beyond by directly contacting the Council approval office when we encountered (unfortunately) inconsistent and illogical advice during the permissions process - fighting and winning for our 'corner'. His reliability and friendly demeanor made the entire journey enjoyable and his meticulous attention to detail consistently impressed us with his insightful suggestions and ideas. We would certainly use Stephen again and he has our well-deserved endorsement.
We would highly recommend Stephen from S & S Architecture Ltd. He was professional, courteous and knowledgeable. He made plans to change our long narrow kitchen with a useless conservatory into a large open plan area with a kitchen, lounge area and table that the whole family use. It has totally changed the way we live. Stephen made our dreams into a reality!
As complete novices to building work, we were very happy to have Stephen Needle recommended to us. We wanted to extend and redesign the ground floor of our home to reach its full potential. Stephen was professional, knowledgeable, friendly, and best of all he listened! He understood what we wanted to achieve, offering advice and new ideas, to create a plan. S&S smoothly dealt with the planning process and put us in touch with a structural engineer and initiated contact with the building inspectors. We will be starting the building work soon and it's good to know that Stephen is just a phone call away if we need any advice.
From our very first meeting with Stephen it was clear he understood precisely what we were trying to achieve with our project. Two weeks and two drawings later and it was game-on!!Attention to detail, translating complex building language and rules into layman's terms, liaising with planners, dealing with contractors and problem solving are all skills that Stephen possesses in abundance. So whether your looking to make alterations to an existing property or planning to build one from scratch, Stephen is able to helpHe only deals with quality craftsmen so if you follow his advice when it comes to contractors and trades you're sure to have the same experience as usTwo years after discussing ideas about making changes to our modest 1970's styled bungalow we are the proud owners of a stunning, modern, spacious 21st century dream property. We've lost count of the number of comments from passers-by and 3 months after moving back in people are still stopping to take photosIf you're looking to turn a dream into reality then contact Stephen at S&S - like us, it might be one of the best calls you ever make.........
We came across Steve by a circuitous route in that we approached a Birmingham architectural firm, with a view to engaging them for the design of a new build dormer bungalow. They said that our project wasn't the sort of work they were involved with, but suggested that we should try S&S Arhitectural Ltd (Steve ). From the first meeting it was clear that we could work with Steve. The advantage of engaging Steve from our point of view was that as a Architectural Technologist he gave as much consideration to the constuction and performance of building as to the aesthic and looks.Having finalised plans, sought and obtained local authority planning permission we further engaged Steve to obtain costing from local building companies and therafter carry out project management throughtout the respective construction stages until final completion January 2023.Througout all the various stages Steve was always availble for help, support and guidance. Delighted with the outcome.
Stephen and Becky helped with plans and planning permission, including dealing with incorrect information from the planning office and flood reports. Excellent communication throughout and an understanding of what i was trying to achieve. Would definately recommend and employ their services again.
We have been delighted with the outcome of the extension to our house. Stephen really understood our brief and worked with us to achieve our aims. We would not hesitate to recommend Stephen and Becky of S&S Architecture Ltd.
Working on our renovations with Stephen was an easy decision, he understood our brief and turned our drawings around quickly. Building your dream is not easy and you need someone you can trust, Stephen has great integrity and ensured our plans were approved by planning in the first review. He explained our limits clearly, whilst also improving our existing layout to future proof our home as our family grows up. I can't wait to see our new home when it's finished and I would highly recommend S&S Architecture for your design needs.
We have no hesitation in recommending S & S Architecture to help you through what is invariably a stressful time of a new-build project. Stephen was professional, knowledgeable but moreover he listened and understood what we wanted and he designed our dream home. A home that we wanted to live in and not the home an architect wanted to build. His tips and suggestions were invaluable and he managed the build programme expertly. We are delighted to have met Stephen at the start of our journey and to anyone embarking on the same journey, contact Stephen, you will not be disappointed.
Great designs initially and very receptive to all the changes we wanted. Very happy with the final design and all the support offered. Highly recommend
The creative process of designing our ideal home was seamless, as was selecting and working with our builders. The plans were not only beautifully designed, the service was client centric, precise and timely.
I can highly recommend using S&S to deliver all of your architectural requirements. They are professional, creative and proactive. My extension has been designed, approved and delivered in a timely and cost effective manner.
Architectural and planning services associated with an 1897 arts and crafts period house within the green belt. Steve has a real eye for detail picking up all the existing character of the main house and getting these into the new extension.